Panini Vision neXt 100
100 Document Feeder Check Scanner


List Price: $1,945.00
New Price: $1,075.00
No Ink Jet List Price: $1,850.00
No Ink Jet Price: $1,045.00
Call or Email for quantity discounts

The Vision neXt is built on a foundation of distributed capture expertise embedded within the genetic code of Panini.

For the most demanding and time sensitive check-capture environments, the Panini Vision neXt builds on more than six decades of Panini experience as a global leader in distributed check capture, delivering breakthrough innovation that drives tangible business value. By addressing the most common variables in check capture - environment, operator, and document quality - the Panini Vision neXt provides unparalleled levels of productivity code of Panini.

Benefits
Leverages the world's largest installed base and most trusted brand in distributed capture - the Panini Vision X - meeting and exceeding the quality and innovation benchmarks customers have come to expect from Panini.


Reliability
Provides rich functionality, optimized ergonomics, price/performance leadership, the industry's best total cost of ownership, and demonstrable savings, backed by Panini's world-class service and support capabilities.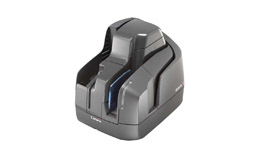 Quality, Reliability, Scalability



Auto adjustment to documents of various size &
thickness



Compact, quiet, ergonomic design



Backward compatibility



increased Multifunctionality