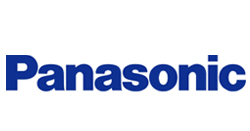 Panasonic KV-S8147
Color Duplex Scanner


List Price: $15,995.00
New Price: $14,713.00
Call or Email for quantity discounts

This high-volume production scanner is designed for banks, government, service bureaus and any high-volume scanning environment. It delivers great features and functionality to help increase efficiency and decrease scanning costs.

FASTER SPEED

The KV-S8127 and the KV-S8147 deliver incredibly high scanning speeds - 120 and 140 pages per minute respectively. You can switch seamlessly between manual and automatic feeding or take advantage of the Auto Rescan and Auto Preview functions to bypass inputting complicated scan settings, and to review and adjust images without having to rescan.


GREATER RELIABILITY
From double-feed detection and double-feed skip functions to mechanical skew correction (KVS8147 only) and staple and jam noise detection, the KV-S81 Series' intelligent feed controls limit time wasted on paper-feed errors. With a sizeable daily duty cycle of up to 100k sheets, long-life rollers that last for up to 600k sheets, highly dependable hardware and effortlessly easy maintenance, both models deliver exceptional durability, without compromising on performance.

BIGGER VOLUME
An automatic document feeder (ADF) enables duplex scanning of up to 750 A4 sheets, and 500 A3 in one single operation. Not only that, but both models allow workers to quickly, accurately and simultaneously scan documents of various thickness, sizes and lengths, eliminating the need for manual paper changes or the continual resetting of margins. And thanks to a straight path, even damaged or old documents can be effectively scanned.

High-capacity document feeder



100,000 scans per day



Toughfeed technology

Watch Video