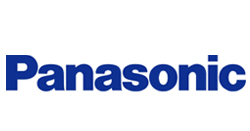 Panasonic KV-S1057C
Color Duplex Scanner


List Price: $1,295.00
New Price: $947.00
Refurbished Price: $598.00
Call or Email for quantity discounts

This scanner can quickly convert a large number of documents into electronic data, so it provides smooth usage even in offices with many users. Scanning documents into data makes it possible to consolidate information, which improves work efficiency. And it lowers the cost of handling documents and reduces the space needed to store them. Double-sided scanning of documents from business-card size all the way to A4 can be done with a single scan. Plus, double-sided scanning is done at the same speed as single-sided scanning. This eliminates the need to repeatedly turn the document over to the front and back to rescan, and prevents pages from being missed when scanning. The active double-feed prevention roller reverses rotation the instant that the leading document leaves the paper feed section to prevent the double-feeding of documents that are stuck together. A double-feed prevention roller release mechanism is provided. By switching the DFP Roller lever, compound paper such as carbonless copy paper can also be fed. The positions and lengths of attached paper strips, such as labels, vouchers and photos, can be memorized to automatically disable Double-Feed Detection for documents with the same format.

High-Speed Duplex Scanning
Routine scanning is fast and easy! Scan through piles of mixed documents quickly, effortlessly converting them into highly-accurate searchable PDFs and other file types.


3-Year Advance Exchange Warranty
A standard 3-year warranty with overnight replacement & US-based tech support backs the reliability of our business-grade scanners.


Handles mixed documents easily



Intelligent Double-feed detection



100 programmable workflows