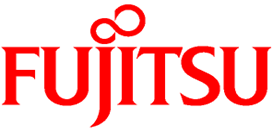 Fujitsu fi-7300NX
Color Duplex Network Scanner


List Price: $1,395.00
New Price: $1,185.00
Call or Email for quantity discounts
The Fujitsu fi-7300NX boasts a speed of 60 ppm/120 ipm (200/300 dpi) for scanning A4 portraits, loads up to 80 sheets at a time, and ensures utmost efficiency as the first standalone scanner in the world to support 5 GHz Wi-Fi.

Seamless integration into client systems

Scan from the scanner's touch screen without any operation of the PC. Simply authenticate your ID and select from displayed client-specific job profiles. Not only is efficient and secure decentralized data entry possible, but single units can also be shared within numerous clients. Unlike the typical scanner, the Fujitsu fi-7300NX is no longer tethered to the PC and can be placed wherever desired. Users can also scan from mobile or web applications opened up on smart devices or thin client terminals. Providing various scanning methods, the fi-7300NX enables the use of a variety of devices for scanning operations to suit all client needs.

Reduced operation cost with centralized management
Manage user authentication, job menu, and every other scan setting on up to 1,000 scanners, with PaperStream NX Manager and Scanner Central Admin. Users do not have to worry about keeping an eye out on each distant office and branch, as all data is gathered to a single platform. With both server software, there is no need for the conventional single client computer to scanner environment and the system administrator to stand by the scanner.

Hardware easy to use for any client
Perform operations and view error messages and instructions with user-friendly illustrations, all on the 4.3 inch touchscreen. Assign fixed operations to each scanner with the Fujitsu fi-7300NX supporting a variety of authentication methods.

SDK provision for more flexibility
Use the provided PaperStream NX Manager SDK to integrate with client systems and applications. Select out of three APIs the REST API, Authentication API, and Connector API based on whatever application needs to be developed. Need to develop web applications to carry out scanning functions? Web applications that need authentication functions? Or an interface to link PaperStream NX Manager to other business systems or OCR/document management software? These three APIs are here to support the development of whatever application is necessary to integrate with your business system.