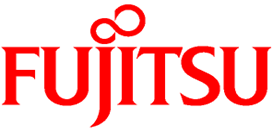 Fujitsu fi-7030
Color Duplex Scanner


List Price: $895.00
New Price: $760.00
Call or Email for quantity discounts
The Fujitsu fi-7030 handles the scanning of a wide range of documents reliably from thin documents to thick documents (40-209g/m2), and plastic cards including embossed cards. Long paper scanning of up to 5 meters and over is also available as well as A3 size scanning with a carrier sheet that comes with the scanner as an option.

Boosted usability with a user-friendly design

The Fujitsu fi-7030's compact design, even smaller than A4 sheets, makes it suitable for use anywhere: on desks, at reception counters, and wherever you desire. No more waiting with quick startup times of half a second and recovery times of a mere second when resuming from sleep mode. Scan up to 9 jobs with a single push of a button and reduce repetitive and time-consuming tasks before and after scanning, using the scanner's automatic image processing functions: Automatic Size Detection, Automatic Color Detection, and Blank Page Detection.

Assistance for safe and reliable scanning
The Fujitsu fi-7030 scans documents of various thicknesses, including plastic cards and embossed cards. Scan documents exceeding 5 meters in length as well as A3 documents with optional carrier sheets. And bid farewell to miss edges with the scanner's Skew Reducer mechanism. Potential information loss, resulting from multiple sheets being fed through the scanner at once, is also no longer an issue with Brake roller separation and Ultrasonic Multi-feed detection.

Easy managing of dispersed operations
Share user-specific operational environments and customized scan jobs, as well as monitor scanning errors and life of consumable parts with Scanner Central Admin. Monitoring and managing of dispersed tasks throughout vast networks are now easier than ever before.

Advanced software for enhanced efficiency
The PaperStream IP scanner driver, supporting both TWAIN and ISIS, enables you to bypass the inconvenience of making fine adjustments to OCR settings. The software automatically converts scanned images into exceptionally clean images, supporting OCR accuracy even when scanning documents with background patterns or wrinkled and soiled documents. Seamlessly linked to PaperStream IP, PaperStream Capture effectively and efficiently feeds information into your organization workflow with its various batch scanning capture features. Automatically utilizing data extracted from barcodes and patch codes, the software determines your preferred saving destinations and eliminates time allocated to routine tasks.