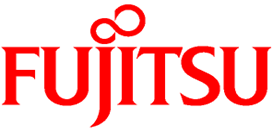 Fujitsu ScanSnap iX100
Color Duplex Scanner


List Price: $229.00
Call or Email for Pricing.
Call or Email for quantity discounts

Fujitsu is pleased to announce the world's fastest battery powered ScanSnap, the ScanSnap iX100 wireless mobile scanner. With a built-in rechargeable battery and weighing only 14.1 ounces, the iX100 brings mobility and wireless scanning to your Windows or Mac computer, as well as select mobile devices.

Wireless scanning anywhere, anytime
The ScanSnap iX100 can automatically detect your Wi-Fi network at home, in the office or on the go. With Direct Connect mode you can scan wirelessly beyond your network.

Dual scan
Scan two small sized documents, such as business cards or receipts at the same time. Simply insert documents continuously to reduce your scanning time.



Automatically stitch together a two-page spread
Even charts and diagrams larger than A4 can be scanned. Just fold it in half, scan both sides and the iX100 will automatically stitch it back together.

Intelligent and customizable Quick Menu



Direct Connect mode for Wi-Fi scanning anywhere



Continuous Document Feeding

Watch Video