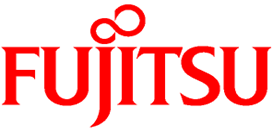 Fujitsu ScanSnap SV600 OH
Color Duplex Scanner


List Price: $995.00
New Price: $910.00
Call or Email for quantity discounts

Fujitsu Computer Products of America, Inc. is pleased to announce the new ScanSnap SV600 OH Overhead scanner; a new perspective on document scanning. Easily scan newspapers, magazines, documents or books directly without cutting or damaging them.

Preserve delicate documents or books
Some things can't be scanned through a feeder so ScanSnap SV600 OH operates by taking an elevated view altogether.

Save time, save effort
Make it an easy job by scanning not only books or magazines but all types of content restrained in binders, spirals, folders, or clear sleeves... just flip the page and scan.



Scan business cards to large A3 size (double-letter) documents
ScanSnap SV600 OH breaks free from typical flatbed limitations by scanning content larger than just letter size. Simply position the document on the A3 scan mat and press scan.





One-button overhead scanning technology



Searchable PDF, PDF and JPEG creation



ScanSnap application software
Watch Video