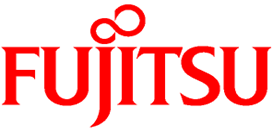 Fujitsu ScanSnap iX500 Deluxe
Color Duplex Scanner


List Price: $595.00
New Price: $566.00
Call or Email for quantity discounts

Fujitsu Computer Products of America, Inc. is pleased to announce the new ScanSnap iX500Deluxe desktop scanner for PC and Mac with direct wireless scanning to iOS and Android mobile devices and tablets.

Advanced paper feeding system
Inheriting the superior paper feeding technology of our professional-grade scanners, iX500Deluxe achieves exceptional feeding reliability using "Separation Roller" technology to minimize jams and multi-feeds.

Scan directly to mobile devices
Quickly bypass the computer to scan an image enhanced PDF or JPEG file directly to an iOS or Android mobile device or tablet.



Built-in GI microprocessor
A dual-core CPU-mounted "GI" processor performs the intelligent image enhancement responsible for great looking images with dramatically faster results and more sophisticated connectivity

Up to 25ppm / 25ipm @ 200dpi, Landscape



Bundled with ScanSnap Manager v6.0, CardMinder v5.0,and ScanSnap Organizer v5.0 Software



Scan to: Evernote, Dropbox, SugarSync,
Google Docs, and Salesforce

Watch Video