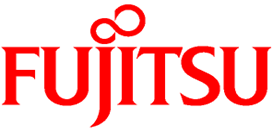 Fujitsu SP-1130
Color Duplex Scanner


List Price: $595

Call or Email for Pricing.

Evolve from your physical to electronic documents with digital ease with the SP Series. Create one single source reference for all your data by merging these with your digitally born documents. Gain the business advantages of working with more convenient, flexible and secure digital images using simple push button routines, the SP Series feature a simple operation panel with only 2 buttons (Scan / Stop and Power) as well as software enabled push button management

Cost effective high performance
Achieve more in less time. Remove your backlog of documents and transform mixed batches of different thicknesses and sizes including plastic cards into high quality images. The SP Series has been especially designed to provide a simple but efficient paper to digital document capture platform for all types of businesses looking to adopt a more systematic approach to regular document capture

Faster throughput when it is needed
The SP Series models through their 50-sheet automatic document feeder (ADF) can process single or double sided pages at the same time. The SP-1120 can scan 20 A4 single sided pages per minute (ppm) or 40 images per minute (ipm), the SP-1130 scan speeds are 25 ppm / 50 ipm and the SP-1130 scan speeds are 30 ppm / 60 ipm.



Bundled with business enhancing functionality
Turn lifeless business records into searchable, secure yet dynamic documents that can be fed into digital archives. The bundled version of ABBYY FineReader Sprint creates searchable and editable files from your paper documents allowing you to retrieve information more efficiently at a future date (the OCR processing can handle 190 languages). Presto PageManager offers further possibilities for the enhancement, conversion, collaboration and organisation of your files.