Specifications
Features
Accessories
Parts
In the box
Warranty
Model

Contex HD Ultra X 6090
Maximum Scan Width

60 inch (1524 mm)
Resolution
1200 dpi
Enhanced resolution
9,600 dpi
Scanning speed (inch/sec.)
17.8"/s in 200dpi Grayscale/Monochrome, 17.8"/s in 200 dpi RGB Color
Productivity (documents/hour):
Batch scanning for 60 minutes. Includes paper load and eject time. Measured in completed scans.

Arch E-size, RGB Color, 200dpi portrait load: 866 pages
Arch E-size, RGB Color, 200dpi landscape load: 1054 pages

Scan accuracy
0.1% +- 1 pixel
Maximum thickness
0.06-inch (15 mm)
Data Capture (color/mono)

48-bit color / 16-bit grey scale
Color space
Adobe RGB, Device RGB, RAW RGB, sRGB
Interface
USB 3.0 with xDTR3, Gigabit Ethernet with xDTR2.5
Weight/dimension/power

62.5 kg (173.8 lbs) / LxWxH: 1810 mm (71') x 540 mm (21'') x 279 mm (11''), 100 – 240V, 60/50Hz, 80W
Device Drivers
64-bit Windows 10, 8, Windows 7
System software
WIDEsystem (driver): Nextimage 5 iOS app (portable device) Android tablet/phone OS also
TWAIN
64-bit TWAIN application driver included for use with EDM and other imaging software
Host platforms
64-bit Windows 10, 8, Windows 7
Certifications
RoHS, cUL, CE, Customs Union, CCC, VCCI, KC, Ukr, ENERGY STAR certified




Contex True Size Detection

HD Ultra X finds the paper width as it scans. No wasted time. No shoe shine just instant width detection. No more backwards and forwards movement of document while feeding it into the scanner. Just load and scan.

Static Free Touchless Glass System

Enjoy virtually scratch free glass plates thanks to the new design of the white background pressure plate in the HD Ultra X. The pressure point is offset of the scanning line helping the glass stay free from scratches. The Minimal-friction, floating transport design of glass plate with new quick-release magnetic scan glass system, makes replacement or cleaning of glass plate easier and faster than ever.

OTAC

Optimized Thickness Adjustment Control. With one press of a lever, raise and lower the OTAC to suit required media thickness. It is very fast.

FlexDoc

Combining automatic thickness adjustment control (ATAC), all wheel drive (AWD), automatic contour correction and a new paper pressure adjustment, Flex- Doc enables you to scan anything from newspaper-thin documents to posters on foam boards, gator boards and other bulky documents up to 0.6" thick.

FlexFeed

With removable, no-rewind paper return guides, right-side loading, a funnelshaped feeder, and a convenient new exit tray, FlexFeed takes the hassle out of scanning any document, even up to 60″ wide.

SnapSize

SnapSize makes it faster and easier to switch between different-sized documents by eliminating the need for manual software adjustments. Precision optical paper sensors register your document size and adjust the required settings automatically.

SmartShare

This allows all users in a workgroup to operate the scanner from their own computer via Ethernet.

USB 3.0 SuperSpeed xDTR3

We have adapted our xDTR technology to work with the USB 3.0 SuperSpeed protocol increasing its performance dramatically. It has the fastest data transfer rate of any scanner on the market.

Gigabit Ethernet xDTR2.5

Optimized for up to 100 MB per second. Up to 60% faster transfer rate than with xDTR2 thanks to new improved electronics.

Gbit throttling buffer control

1GB buffer eliminates scanner pausing. Maintain your scan speeds and meet those deadlines

Contex Perfect Light

Contex Perfect Light in the HD Ultra X comes from engineers carefully selecting the very latest in light-emitting diode technology (LEDs) and combining this with specially developed diffusion filters.

AccuColor

To get the best results, your scanner and software should work with full 48-bit data. Where other scanners ignore some of this data, the HD Ultra is the world's wide format scanner with true 48-bit color capture.

CCD

Contex uses All-Digital cameras with advanced point-of-origin capture and onboard digital conversion ensuring minimum noise and an extended dynamic range. The unique four-linear CCD technology, with a special panchromatic line, ensures that no colors are lost when scanning monochrome. Quality colormatched fluorescent lamps ensure the market's highest standards for color correctness.

ALE

Accuracy Lens Enhancement (ALE) technology that electronically maintains 0.1% +- pixel precision across any two points of the scan line thus exceeding even the most rigid requirements in the industry today. Contex delivers a very high grade of precision stability in the scanned image.

High-quality lenses
Contex CCD scanners use premium Fujifilm lenses to bring you high-resolution images in the best quality available on the market today.

Using the highest quality LED lights on the market and the latest Contex CCD technology, our research shows that the optimal color reproduction is already achieved at 4000 Kelvin.
Adobe RGB
The preferred choice for color professionals who need the maximum number of colors from the scanning process and is the best choice for high-quality printing. sRGB color space is best for display viewing and general printing.   

ICC profiles work to ensure accurate color reproduction on your chosen device (the device must be able to support selected color space).
Fujifilm lenses
Using lenses specially selected to support the size and resolutions used in the HD Ultra X 6000 scanner. This avoids the uneven sharpness and chromatic distortions that can occur when using cheaper, smaller lenses.

Contex CCD's are Quadlinear which means we have a red, green, blue and black channel on our CCD's. This gives us the truest grayscale and monochrome. Our closest competitor uses Tri linear CCD's which mean they only have red, green and blue and must get their monochrome and grayscale from the green channel which does not reproduce the best mono or grayscale.
Contex Natural Light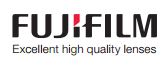 Only a high Color Rendering Index ensures accurate colors. The CRI (Color Rendering Index) is an indicator of how close artificial color reproduction is compared to natural light. Natural light has a CRI of 100. A Contex HD Ultra X scanner uses a light source with a high CRI CRI (more than 90). Compensated by the perfect light system, this is by far the highest CRI amongst CCD large format scanners.  
X-Rite ICC profiles
X-Rite is the global leader in color science and technology. The Company, which now includes color industry leader Pantone, Inc., develops, manufactures, markets and supports innovative color solutions through measurement systems, software, color standards and services. X-Rite's expertise in inspiring, selecting, measuring, formulating, communicating and matching color helps users get color right the first time, and every time, which translates to better quality and reduced costs. X-Rite serves a range of industries, including scanning, printing, packaging, photography, graphic design, video, automotive, paints, plastics, textiles, dental and medical.



Software
Description
Mfg#
Price
Cart
Nextimage SCAN+ARCHIVE
Contex Full-featured Productivity Scanning software
9691A601
$650.00
Add

 

 
Nextimage REPRO license
Contex Touch-compatible Full-featured Productivity Scan + Copy software
9691A602
$1,295.00
Add

 

 
Nextimage MFP to REPRO Upgrade
Upgrade from Nextimage MFP (requires installed MFP license)
9691A089
$1,425.00
Add

 

 
Nextimage SCAN+ARCHIVE to REPRO
Upgrade from Nextimage Scan + Archive to Repro (Requires installed Nextimage Scan+ Archive license)
9691A603
$1,050.00
Add

 

 


HD Accessories
Description
Mfg#
Price
Cart
HD Ultra X 6000 Low Adjustable Stand
Low stand for 60" scanner includes document basket
2200H010010
$890.00
Add

 

 
HD Ultra X 6000 Scan Station Stand
For thick doc support on 60 inch scanners
2200H010B27
$1,850.00
Add

 

 
Document carrier sheet
36 x 48 inch carrier sheet portrait
6399D133
$210.00
Add

 

 
USB2.0 Cable, A/B with Ferrite

6799D172R01
$63.00
Add

 

 
USB2.0 Cable, A/B, 3m
USB2.0 Cable, Shielded, A/B, 3m
0090B068R01
$51.00
Add

 

 
Consumables
Description
Mfg#
Price
Cart
White Background Plate 60" packed

2867G112
$198.28
Add

 

 
Calibration Sheet 60" packed

2867G114
$396.56
Add

 

 


Other Parts
Description
Mfg#
Price
Cart
Filter kit, 92x92 (for 0080C032)
Contex Filter kit, 92x92
0080C031R01
$55.52
Add

 

 
Contex Inlet

0007S046R01
$103.11
Add

 

 
DC Gear Motor, 12V, 392:1, ø27mm
Camera height adjustment motor - HD Ultra scanner
6798G008
$185.06
Add

 

 
LHS End Cover, Rx67G
Contex LHS End Cover, Rx67G
6798G012
$203.57
Add

 

 
Castors (4 pcs.)
For IQ, SD and HD Ultra 42" model stands
0601A005R01
$132.19
Add

 

 
ATAC Closed Sensors
Contex ATAC Closed Sensors
6798G002
$155.98
Add

 

 
PSU, 24V/200W ATM200T

2867G107
$557.83
Add

 

 
SUX Variant A

2867G108
$4,631.85
Add

 

 
Camera Module RB67G

2867G109
$1,390.61
Add

 

 
IBD Variant A

2867G116
$515.53
Add

 

 
RFI-Fifter

0077E036R01
$121.61
Add

 

 
Stepper Motor STP-590D1 + Pulley + Damper

2867G117
$787.84
Add

 

 
Cooling Fan, 92x92x25

2867G118
$280.24
Add

 

 
Tacho Sensor

2867G110
$179.78
Add

 

 
Paper/Lid Sensor (1 pcs.)

0075A160R01
$116.33
Add

 

 
Shaft with Feed-Rollers 60" (2 pcs. )

2867G119
$1,628.55
Add

 

 
Drive Belt, S2. 1167M 500mm

2867G122
$174.49
Add

 

 
Idle Rollers HDU X60 (2 pcs.)

2867G131
$914.74
Add

 

 
Cover Assy. RHS(incl Operators Panel)

2867G120
$713.81
Add

 

 
Gas Spring, Guideplate, 2 pcs.

2867G111
$142.76
Add

 

 
USB3.0 + 1Gbit Cable, 0.4m, Panel Mount

2867G121
$259.09
Add

 

 
Feed Table Cover RB67G

2867G123
$1,073.36
Add

 

 
Latch Kit tor HDU ATAC/OTAC

2867G130
$211.50
Add

 

 
FFC Cable Kit

2867G137
$311.96
Add

 

 
Roller Cover, Front

2867G138
$417.71
Add

 

 
Roller Cover, Rear

2867G139
$417.71
Add

 

 
OTAC Complete Assv

2867G140
$4,507.59
Add

 

 
Springs for ATAC, RA67G (2 pcs)

2867G102
$42.30
Add

 

 
Contex HD Ultra X 6090
Power cable
64-bit TWAIN application driver included for use with EDM and other imaging software

User documentation
Scanner Maintenance Software
Maintenance Sheet

Standard Warranty:
24 months parts only.

Extended Spare Parts Warranty
Description

Mfg#

Price

Cart

1 Year Warranty Extension for Spare Parts


Extends spare parts warranty to 3 years. Must register scanner within 3 months of delivery.

2898A124

$554.00

Add 

 

3 Years Warranty Extension for Spare Parts


Extends spare parts warranty to 5 years. Must register scanner within 3 months of delivery.

2898A125

$995.00

Add 

 

1 Year Warranty Extension for Spare Parts - POST (within factory warranty)


Extends spare parts warranty to 3 years. Must register scanner within factory warranty.

2898A141

$782.00

Add 

 

3 Years Warranty Extension for Spare Parts - POST (within factory warranty)


Extends spare parts warranty to 5 years. Must register scanner within factory warranty.

2898A142

$1,495.00

Add 

 
On-Site Warranty
Description

Mfg#

Price

Cart

Onsite Service - 2 years - HD


Optional 2 Years On-site Warranty for HD scanners -pricing available at time of purchase with a new HD scanner.

2898A118HD

$995.00

Add 

 

Onsite Service - 3 years - SD/IQ44 or HD


3 Years On-site Warranty Available only at time of purchase.

2898A119

$2,020.00

Add 

 

Onsite Service - 4 years - SD36/IQ44 or HD


4 Years On-site Warranty Available only at time of purchase.

2898A120

$2,765.00

Add 

 

Onsite Service - 5 years - SD36/IQ44 or HD


5 Years On-site Warranty Available only at time of purchase.

2898A121

$3,610.00

Add 

 

Onsite Extention - 1 year - SD36/IQ44 or HD (in warranty)


1 Year On-site Warranty Extension -for products currently under warranty

2898A122

$1,295.00

Add 

 

Onsite Extention - 1 year - (XD24/IQ24, SD36/IQ44 and HD - (post warranty)


1 Year On-site Warranty -for products NOT currently under warranty. Not available on past models.

2898A123

$1,395.00

Add